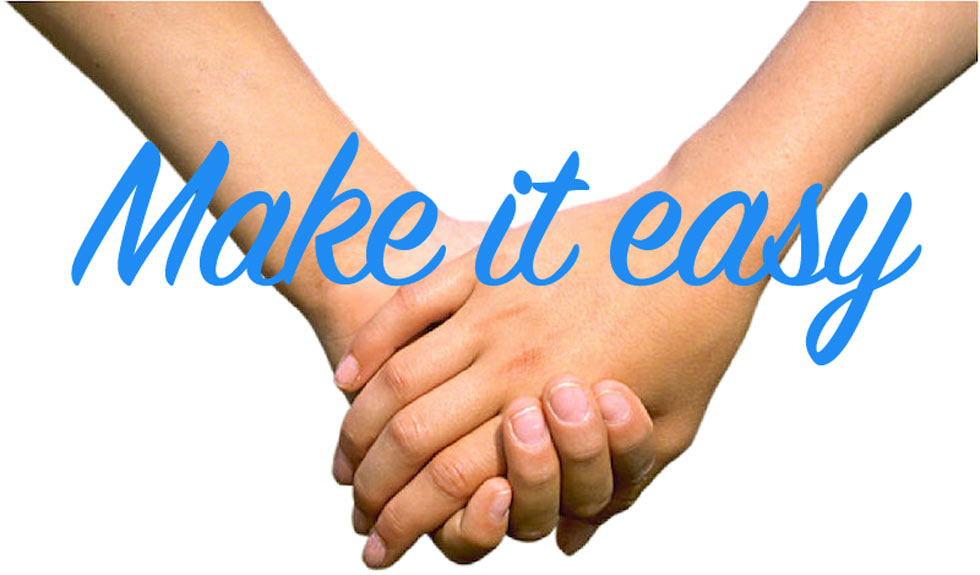 People Prefer The Easy Way
When people are shopping for a product or service, going to a website is easy enough – but sometimes convenience stops when they get there. A well-designed website will guide people to where you want them to go… in theory. Even the best website which is optimized for the best possible user experience will accidentally bury some important information somewhere – or maybe even omit it entirely.
What if you could see where your website's users are getting lost, and you could help them before they leave the site?
You can do exactly that with a proactive live chat system like Chatware!
Chatware allows your chat operators to browse along with users and actually guide them to where you want them to be on your website. Instead of just linking the pages you want your customers to see and hoping they click on the links, take control of the situation and hold their hand with Chatware's Visitor Browsing Control.
Speaking of hand holding…
Sometimes customers need to deal with a real live person who can intelligently answer questions. Maybe the information they want is not on your website, or maybe it is and they just can't find it. You may have even covered it on a FAQs page, but people like things that are easy and digging through the FAQs is not as easy as just asking someone. Chatware gives chat operators instant access to the information your visitors want, allowing your real live operators to answer questions with a personal human touch that can turn a bounce into a sale.
Being able to interact directly with a customer lets you specifically address their individual needs, provide the most relevant information, and hold their hand while they make that buying decision. The ability to answer customer questions in a quick and meaningful way is just the thing your website needs to rise above the competition.
Be Better Than Your Competitors By Making Things Easy
Being better than your competition sounds like a "no brainer", but is easier said than done. Online or offline, a great way to beat your competition find something that works very well. Even better: find something that works very well that your competition does not have.
This is where Chatware can make it easier for you. Many online businesses are not using live chat, and many of those who are using chat, are not doing it well. Confusing automated replies and chat widgets that don't work very well (or not at all). Chatware can help you make it easy for your website visitors to become your happy customers.
Contact us today to find out how Chatware can make doing business online easier.
Chat with us – it's easy!